Hand Surgery
Your hands are important. Problems with your hands may cause significant impairment in your daily activities and quality of life. We treat a wide variety of hand pathology, including traumatic injuries, infections, arthritis, nerve compressions (such as carpal tunnel), ganglions, trigger fingers, Dupuytren's Contracture, tendonitis and tumors. Dr Hess and Dr Sandeen have been practicing Hand Surgery in Tucson for 20 years now. Set up your consultation today and start feeling better!
Most hand disorders can be diagnosed by history and physical examination. Some may require additional imaging or other testing. While many hand disorders can be treated non-operatively by modification of activity, anti-inflammatory medication, splinting, injection or hand therapy, some will require operative intervention.
Some of the more common hand conditions we treat are:
Hand and Finger Fractures (we do not treat wrist bone problems)
Arthritis
Many hand disorders or injuries will get progressively worse with time and earlier treatment often leads to improved outcomes. If you have any concerns regarding your hands, contact our office at 520.297.3300 to schedule a consultation with Dr Richard Hess or Dr Sven Sandeen.
Considering Hand Surgery in Tucson?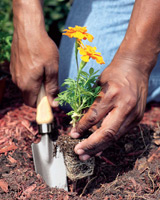 If your hand is impaired in any way, surgery may improve your condition. This type of very specialized surgery can treat diseases that cause pain and impair the strength, function and flexibility of your wrist and fingers. Surgery seeks to restore to near normal the function of fingers and hands injured by trauma or to correct abnormalities that were present at birth. Specifically, hand surgery can treat:
Is Hand Surgery right for you?
Hand surgery is a highly individualized procedure which can be performed on people of any age and is a good option for you if:
You do not have additional medical conditions or other illnesses that may impair healing
You are a non-smoker
You have a positive outlook and realistic goals for your hand surgery
You are committed to following your plastic surgeon's prescribed course of treatment
In some conditions, hand surgery is necessary to treat wounds and to help painful conditions
What to expect during your consultation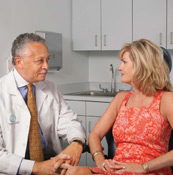 The success and safety of your hand procedure depends very much on your complete candidness during your consultation. You'll be asked a number of questions about your health, desires and lifestyle.
Be prepared to discuss:
Why you want the procedure, your expectations and desired outcome
Medical conditions, drug allergies and medical treatments
Use of current medications, vitamins, herbal supplements, alcohol, tobacco and drugs
Previous surgeries
We will also discuss:
Evaluate your general health status and any pre-existing health conditions or risk factors
Examine your hand in detail
Discuss your options and recommend a course of treatment to restore hand function
Discuss likely outcomes of hand surgery and any risks or potential complications
Preparing for Hand Surgery in Tucson
Prior to surgery, you may be asked to:
Get lab testing or a medical evaluation
Take certain medications or adjust your current medications
Stop smoking well in advance of surgery
Avoid taking aspirin and certain anti-inflammatory drugs and herbal supplements as they can increase bleeding
Special instructions you receive will cover:
What to do on the day of surgery
The use of anesthesia during your procedure
Post-operative care and follow-up
Your plastic surgeon will also discuss where your procedure will be performed. Depending on the type of surgery you will undergo, your procedure may be performed in your plastic surgeon's accredited office-based surgical facility, an ambulatory surgical facility or a hospital.
You'll need help
If your hand surgery is performed on an outpatient basis, be sure to arrange for someone to drive you to and from surgery and to stay with you for at least the first night following surgery.
Important facts about the safety and risks of hand surgery
The decision to have hand surgery is extremely personal and you'll have to decide if the benefits will achieve your goals and if the risks and potential complications are acceptable. Your plastic surgeon and/or staff will explain in detail the risks associated with surgery. You will be asked to sign consent forms to ensure that you fully understand the procedure you will undergo, the alternatives and the most likely risks and potential complications of Hand Surgery in Tucson.
Some of the risks include:
Bleeding (hematoma)
Blood clots
Infection
Anesthesia risks
Unfavorable scarring
Change in skin sensation
Skin contour irregularities
Skin discoloration/swelling
Poor healing of incisions
Unexpected hand swelling
Allergies to tape, suture materials and glues, blood products, topical preparations or injected agents
Deep vein thrombosis, cardiac and pulmonary complications
Damage to deeper structures — such as nerves, blood vessels, muscles, and lungs — can occur and may be temporary or permanent
Pain, which may persist
Possibility of revisional surgery
Be sure to ask questions: It's very important to ask Dr Hess and Dr Sandeen questions about your procedure. It's natural to feel some anxiety, whether it's excitement for your anticipated new look or a bit of preoperative stress. Don't be shy about discussing these feelings with your plastic surgeon.
Additional risks are associated depending on your procedure and will be discussed by Dr Hess, Dr Sandeen and/or the office staff.
Your recovery
After surgery, bandages or dressings may be applied to keep the surgical site clean and splints may be used when needed.
You will be given specific instructions that may include: How to care for your hand(s) following surgery, medications to apply or take orally to aid healing and reduce the risk of infection, and when to follow-up with your plastic surgeon.
The end result of your hand surgery is directly related to following your therapist's and your surgeon's instructions.
Results and outlook after hand surgery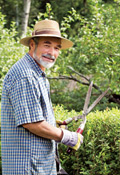 The final outcome of your hand surgery will develop over time. While advances in hand surgery can accomplish near miracles in reconstruction and replantation, your outcome cannot be fully predicted.
If you had surgery to correct carpal tunnel syndrome, modifying work habits as recommended is vital to long-term improvement. Your final outcome may not be realized for several months. If your procedure involved microsurgery, a year is considered appropriate to fully reach restored function.
How much will Hand Surgery in Tucson cost?
Cost is always a consideration in surgery, whether to repair your hand or to reconstruct your appearance.  Most hand procdures are covered by insurance. Your individual financal responsibility will vary based in your indivdual insurance policy.  Cost may include:
Surgeon's fee
Hospital or surgical facility costs
Anesthesia fees
Prescriptions for medication
Post-surgery garments
Therapy
Medical tests
Your health insurance plans will likely cover Hand Surgery in Tucson, related complications or another surgery to reconstruct your appearance. Pre-certification is generally required for reimbursement or coverage. Be sure to consult with your insurance company in advance of any surgery.
Words to know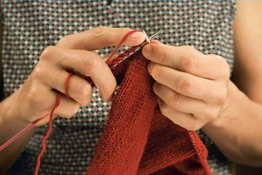 *  Carpal tunnel syndrome: A condition caused by pressure to the median nerve within the wrist or carpal tunnel causing pain, tingling and numbness.
Dupuytren's contracture: A disabling hand disorder in which thick, scar-like tissue bands form within the palm and may extend into the fingers. It can cause restricted movement, bending the fingers into an abnormal position.
Extensor tendon: A tendon which serves to extend a bodily part.
Flexor tendon: A tendon which serves to bend a body part.
General anesthesia: Drugs and/or gases used during an operation to relieve pain and alter consciousness.
Grafting: Tissue taken from other parts of the body.
Intravenous sedation: Sedatives administered by injection into a vein to help you relax.
Microsurgery: High magnification to repair or reconnect severed nerves and tendons, common in trauma cases and often used to reattach severed fingers or limbs.
Polydactyly: The presence of extra fingers.
Rheumatoid arthritis: A disabling disease that can cause severe inflammation in any joint of the body. In the hand, it can deform fingers and impair movement.
Syndactyly: When fingers are fused together.
Tendon: A tough cord or band of dense white fibrous connective tissue that unites a muscle with some other part.
Tenolysis: A surgical procedure to free a tendon from surrounding adhesions.
Trigger finger: An abnormal condition in which flexion or extension of a finger may be momentarily obstructed by spasm followed by a snapping into place.
Z-plasty: A surgical incision technique that creates small triangular flaps of tissue that help to close wounds over areas of the hand where bending or flexing is essential to function, such as around knuckles.