Our Practice
Our practice is dedicated to providing our patients with the highest quality medical care and service. We have created this web site to provide you with many of the tools you might need to make informed decisions about cosmetic, plastic and reconstructive surgery. We want to be the Plastic Surgeon you refer all your friends to!
When thinking about cosmetic, plastic and reconstructive surgery, it is important that you know which questions to ask and what the correct answers should be. Not all physicians who perform plastic surgery or who use the term "plastic surgeon" are board certified in plastic surgery.
Choose a surgeon you can trust!!
Plastic surgery involves many choices. The first and most important is selecting a surgeon you can trust.
Choosing an ASPS Member Surgeon ensures that you have selected a physician who:
Has completed at least five years of surgical training with a minimum of two years in plastic surgery.
Is trained and experienced in all plastic surgery procedures, including breast, body, face and reconstruction.
Operates only in accredited medical facilities.
Adheres to a strict code of ethics.
Fulfills continuing medical education requirements, including standards and innovations in patient safety.
Is board certified by The American Board of Plastic Surgery or in Canada by the Royal College of Physicians and Surgeons of Canada®.
Drs. Hess and Sandeen are Board Certified by the American Board of Plastic Surgery and are active members of the American Society of Plastic Surgeons.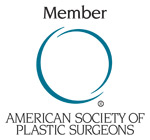 Drs. Hess and Sandeen have operating room privleges at Northwest Medical Center, Oro Valley Hospital and Northwest Tucson Surgery Center.  These are all accredited surgical facilities.  For procedures perfomred utilizing general anesthesia (asleep) or IV sedation, they utilize board certified anesthesiologists for your safety and comfort.
When you are ready to discuss your individual circumstances, please contact our office at (520) 297-3300. We will be happy to answer your questions and/or schedule a consultation for you.
Our Staff
Advice from ASPS on how to avoid a plastic surgery nightmare
ASPS Immediate Past President Malcolm Roth, MD, FACS, appeared on Katie Couric's daytime talk show Katie to discuss the importance of choosing a board-certified plastic surgeon. Dr. Roth, along with ASPS Member Surgeon Dr. Anthony Youn, provided important information on how to avoid disastrous and dangerous results.  Click on the link below to watch.
www.plasticsurgery.org/articles-and-galleries/video-gallery/katie-couric-show-how-to-avoid-plastic-surgery-nightmare.html
We are out and about!!
We  participated again in the 5th Annual Beat Cancer Boot Camp. The event was  held at Brandi Fenton Memorial Park on March 16th, 2013.  See our photos on Facebook!!
We are a sponsor for this year's American Cancer Society's "Divas in the Desert" Gala.  This event will be held on Friday, April 26, 2013 at the La Paloma Resort.  We are looking forward to a fun time for a worthy cause!
4th Annual Beat Cancer Boot Camp – we were again sponsor's and participant's.  The event was held March 16th at Brandi Fenton Park.  A great time was had by all.
Dr Hess was recently interviewed by Tucson Lifestyle regarding our support for the American Cancer Society (he is the third speaker).
http://www.tucsonlifestyle.com/index.php?src=gendocs&ref=Lifestyle_Live_Jubilee2011