Eyelid Gallery
Select an image to slightly enlarge, view before and after photo, and browse through each of the images.
Patient #1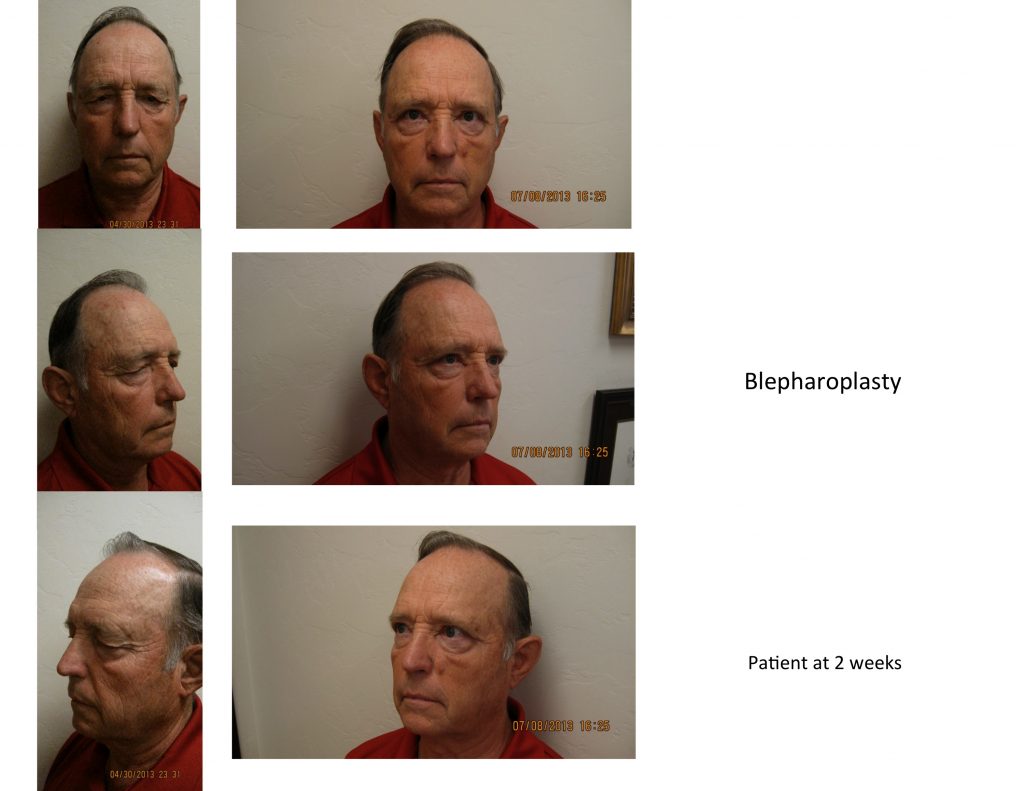 Patient #2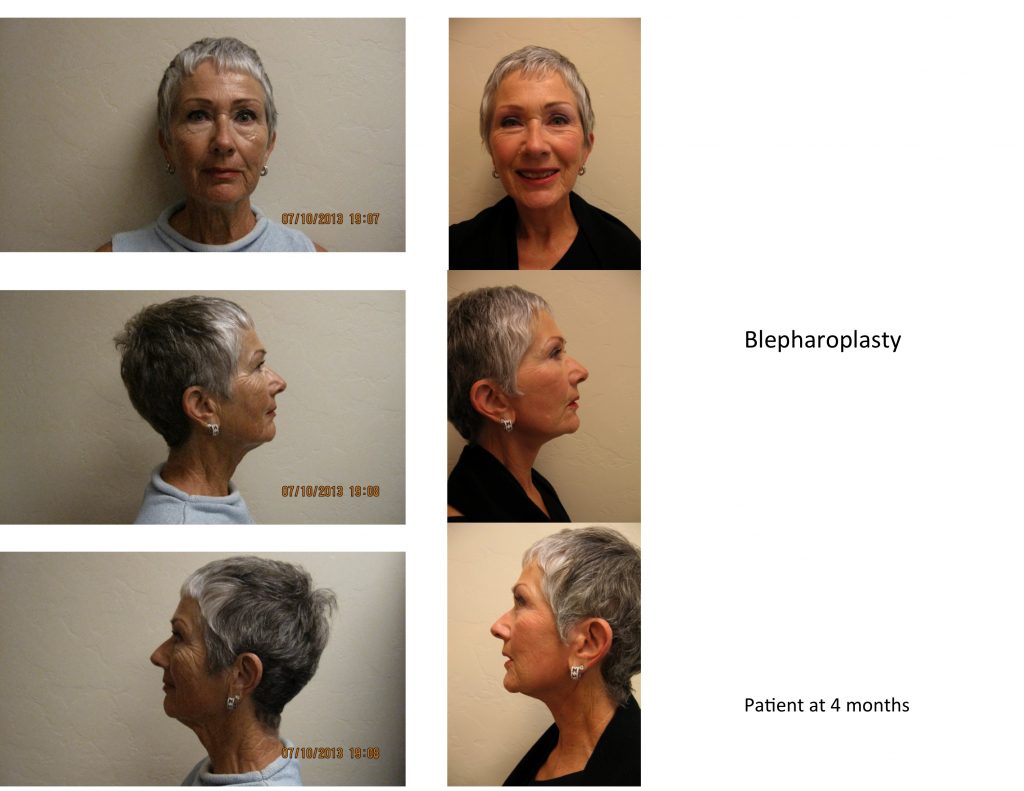 Patient #3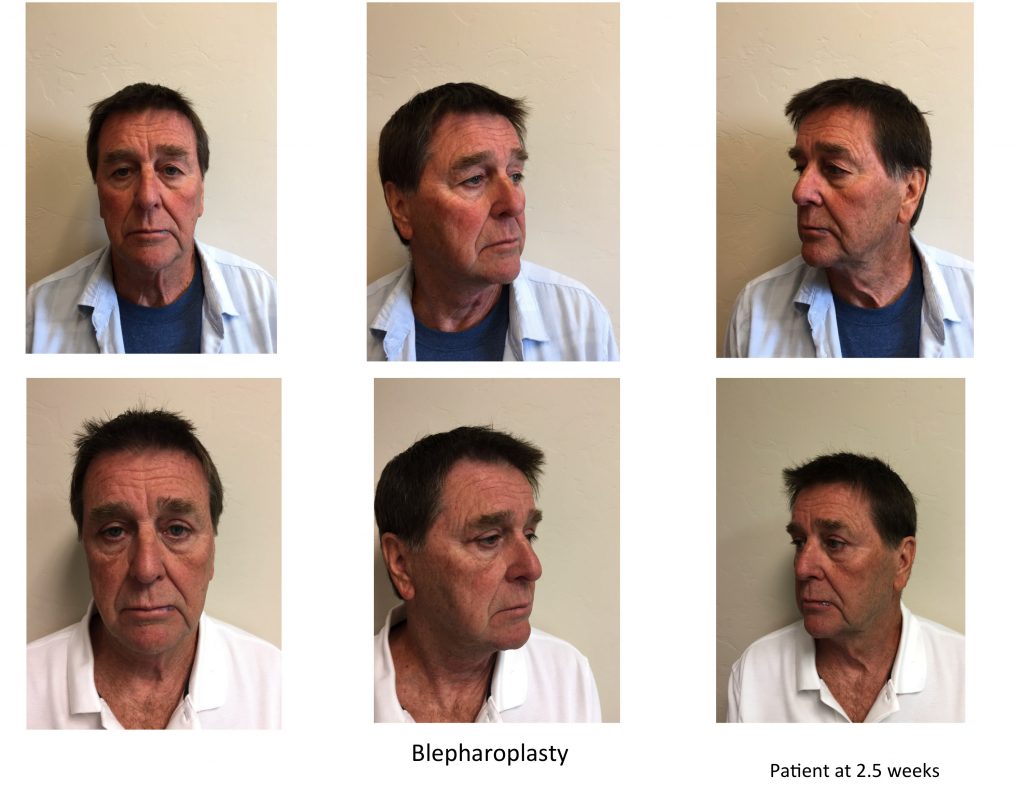 Patient #4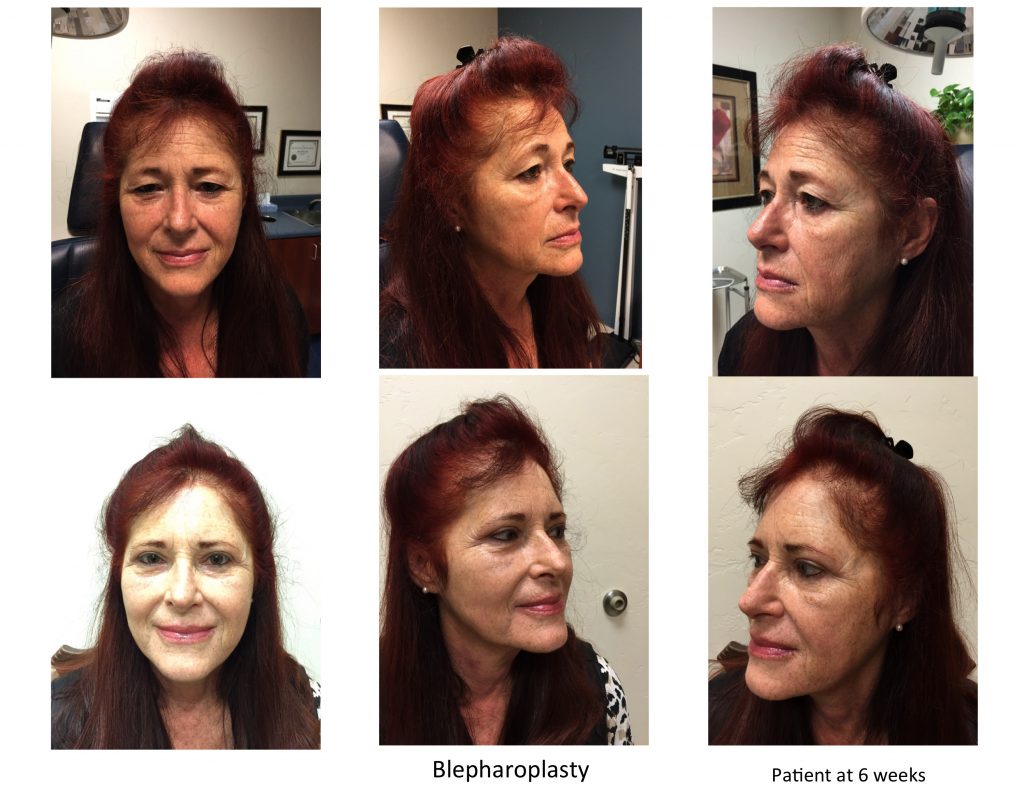 Patient #5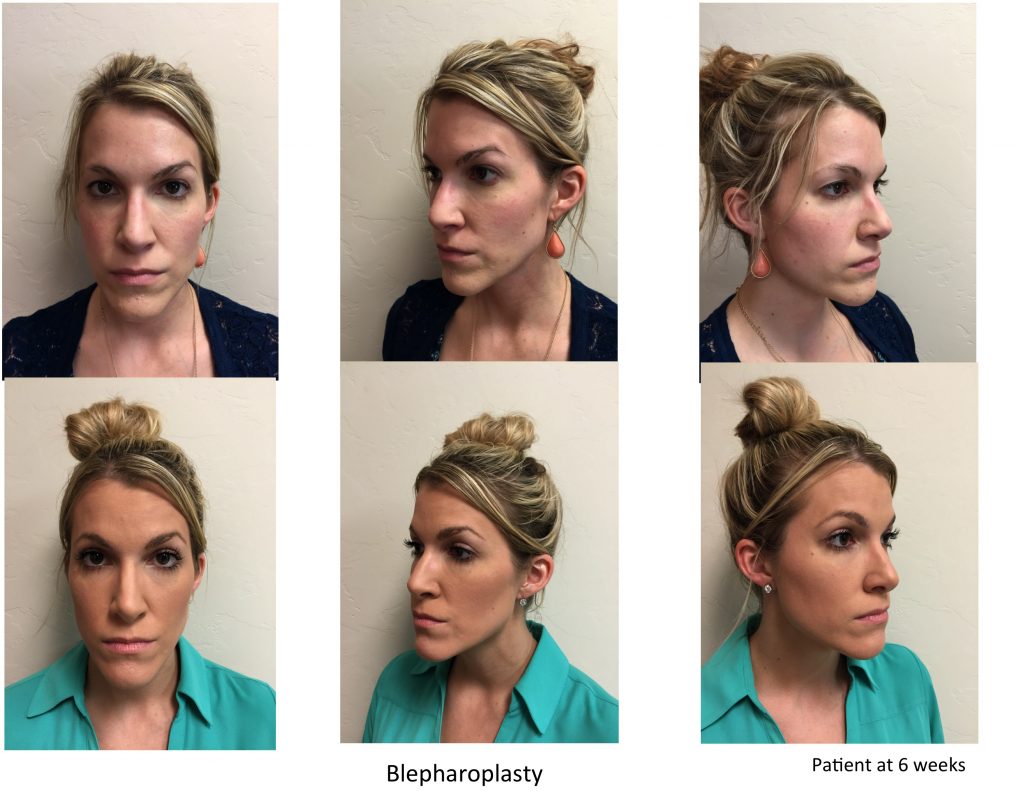 Patient #6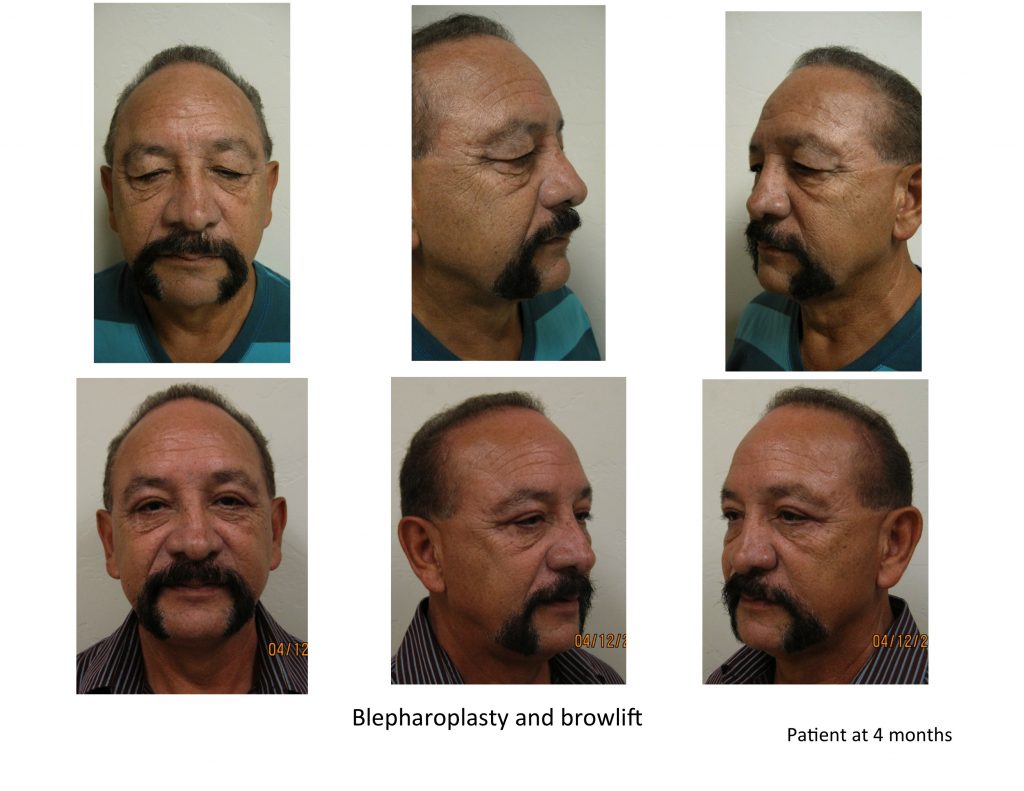 Patient #7
Patient #7 is a 47 year old female who underwent bilateral upper and lower lid blepharoplasty. She presented with hooding and excess fat in her upper eyelids as well as excess fat in all three compartments of her lower eyelids. The procedure was performed in an outpatient setting under general anesthesia.
Patient #8
Patient #8 is a 64 year old gentleman who underwent bilateral upper lid blepharoplasty. He presented with excessive skin and visual field obstruction bilaterally. The procedure was performed in our office, under local anesthesia.