Arm Lift Photo Gallery
Select an image to slightly enlarge, view before and after photo, and browse through each of the images.
Patient #1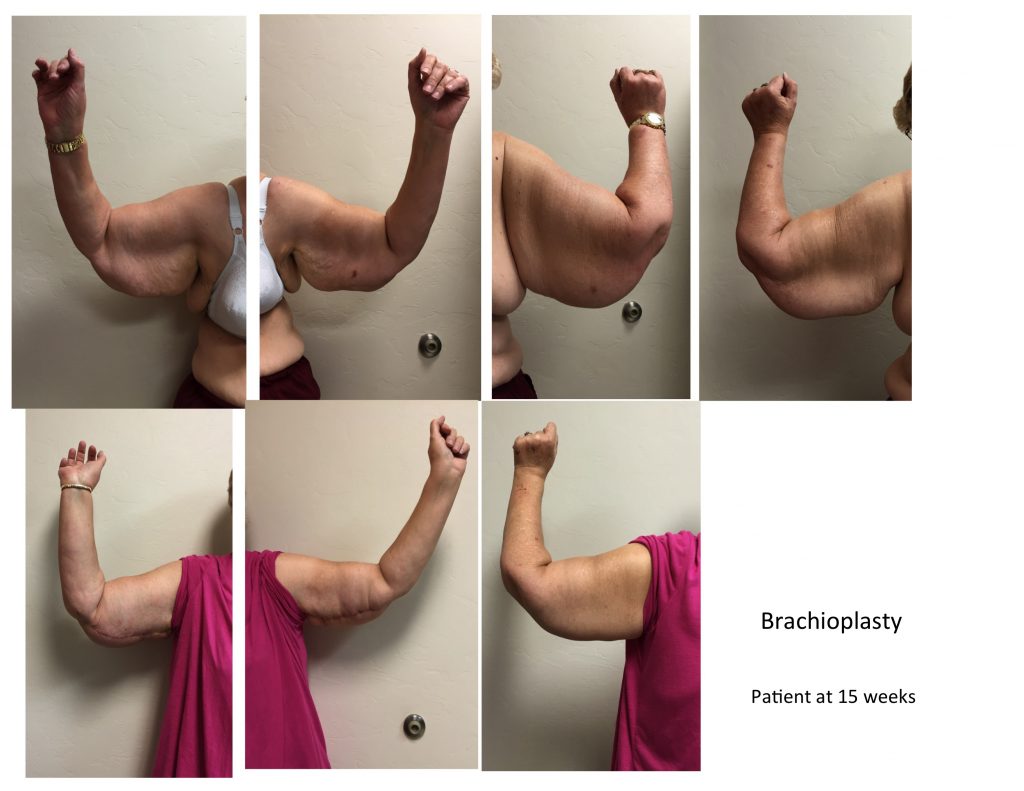 Patient #2
Patient #2 is a 69 year old female who underwent bilateral brachioplasty. She was concerned about sagging skin and fat deposits around her medial elbow and posterior axilla.